about BALAJI INC.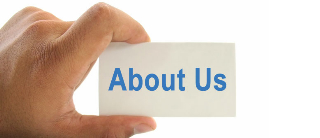 Without the support of our strong team, it would be difficult for us to prove our efficiency. Professionals with tremendous skills and excellent industrial knowledge are hired by us. Efficiently handling their tasks, these professionals help us to accomplish the targets in a timely manner. Our team comprises quality analysts, R & D personnel, engineers and other staff. We train them and update them regularly so that they can have a fair knowledge of what trends are ruling the industry and how to cope up with them.
Well-equipped infrastructure is developed by us, where all machinery are placed in a systematic manner so that smooth production, by avoiding bottle-necks is accomplished. Besides, we have segregated entire infrastructure into a separate department, which are headed by the skilled staff. It not only helps to maintain efficiency in tasks but also ensure the systematic accomplishment of the same.
Quality is one of the major factors that determines the success and long-term survival of an organization in the industry. Hence, keeping this point in mind, we ensure that the products and services we deliver in the market have minimal flaws and they match-up to the customer's demand. Also, we believe in maintaining friendly relation with our customers, hence customization facility with timely delivery is ensured from our end.